Back Drop/Mirror
for the vice. Recycled form a old discarded overhead projector top.
Overhead projectors are a common tool in the education business and in a lot of other areas. They get used at school a lot by certain subject areas. Sometimes they fail and just aren't economical to fix. I noticed one such casualty in the Media Center and the Liberian was nice enough after a few puzzled question to let me have it. I don't think she understood what I wanted it for but she was glad to have it out of her way.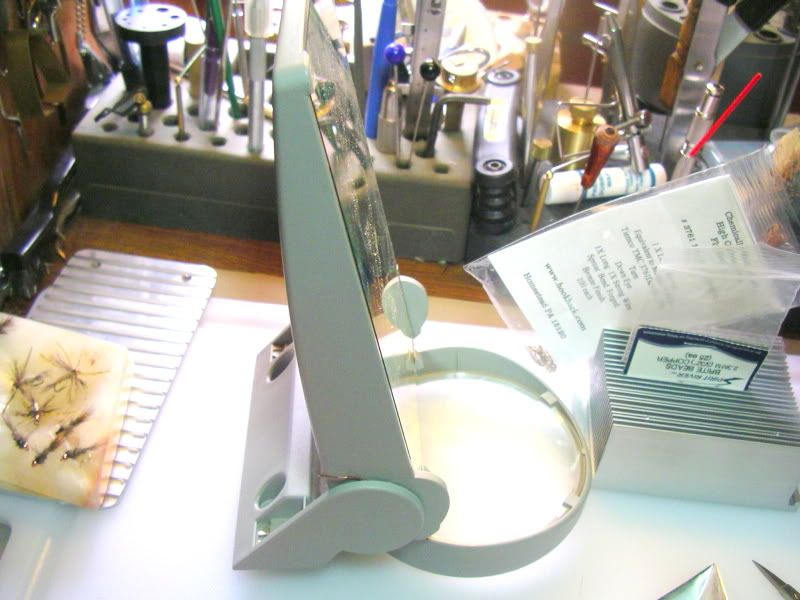 The back side also acts as a back drop when you don't want or need to see the other side of the fly.