Hi-Vis Foam Spider
Foam beetles and spider catch a lot of bluegill and many other species. The best color for the areas I fish is black with white legs. Found in the late evening it's really hard to see the fly. This idea occurred to me as a way to make a quick and easy solution.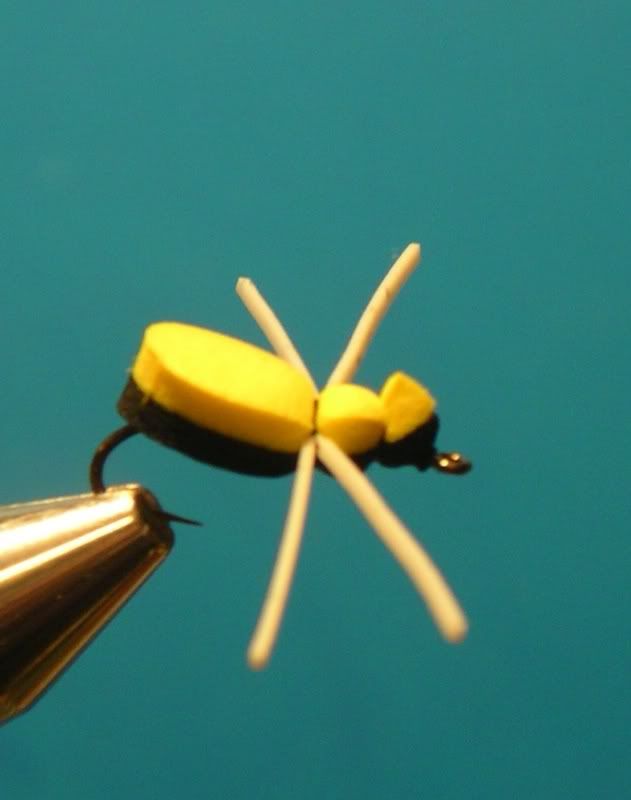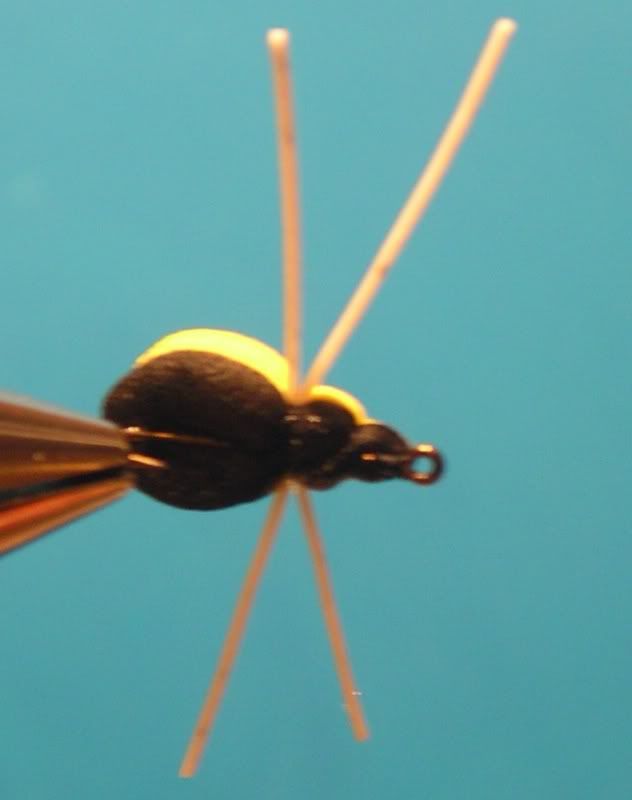 Set of wing cutters used for 'tent wing caddis'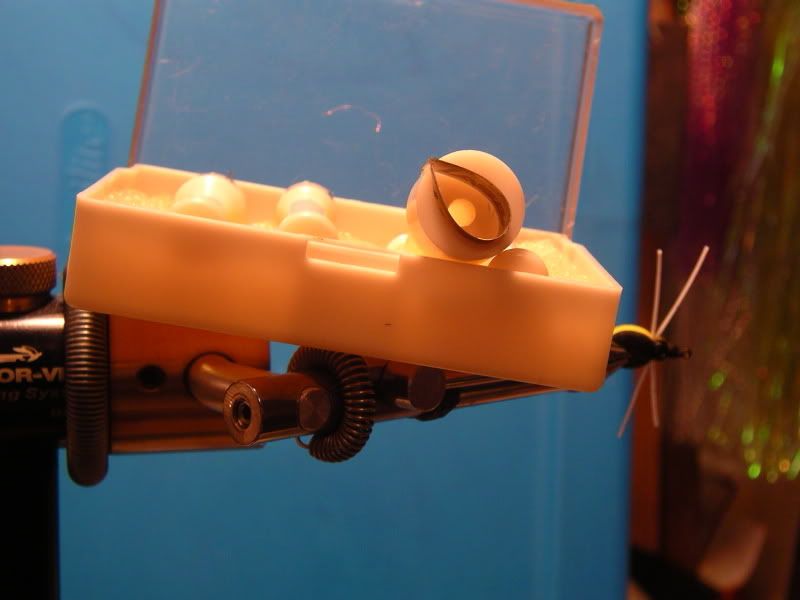 Closed cell foam sheets with adhesive on one side. Available at most craft and big box stores.